"Nothing is more universal than women feeling deeply frustrated because their stylist just can't seem to get their color or their permanent waving desires right."

Al Segro

Author, This Curl's for You and Don't Fear the Bleacher
Knowledge is power.

Al Segro

Author, This Curl's for You and Don't Fear the Bleacher
My intent in writing these books is to save you from those unhappy trips home from the stylist wondering what just happened and why you hate your hair.

Al Segro

Author, This Curl's for You and Don't Fear the Bleacher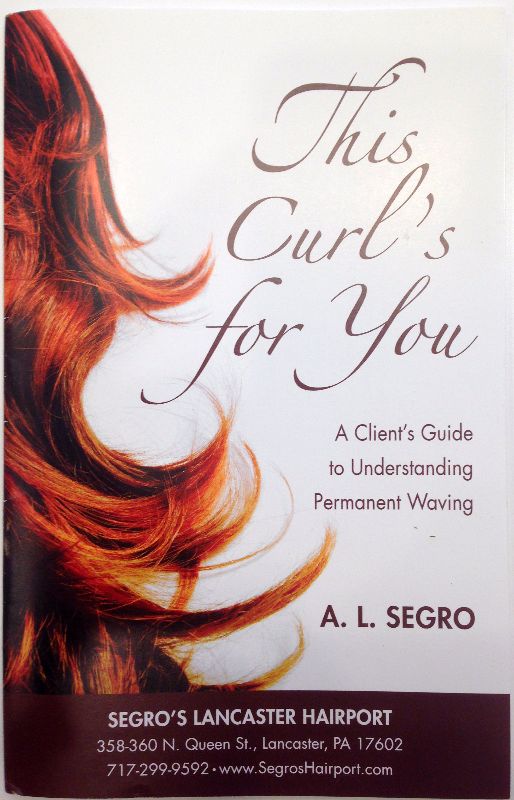 I've always been a fan of "big hair" and welcome the re-emergence of the big head of hair. Fabulous things can happen when perms are taken out of their traditional rolls and infused with today's demanding, moving, voluminous styles.
On your search to find the best perm technician to execute your desire look, my advice is to look for experience. Although today's perm products and tools have somewhat evolved chemically, nothing beats an experienced pair of hands and a knowledgeable mind.
Read my book and educate yourself.
You are closer at this moment to having  beautiful, healthy, and fabulously textured hair then you've ever been before.
The number one concern and complaint I hear from the women who come into my salon the first time is that they are completely frustrated with the color of their hair.
They tell me their hair is the wrong color, and they can't get the right shade, or they just don't know what color to go with and no one seems able to tell them.
They tell me they just want their hair to be a perfect, beautiful color and they want it to stay that way after they leave the salon.
I think they're right – they do deserve beautifully colored and styled hair every single day.
So I had to write this book.
Coloring your hair is one of the most enjoyable and fun ways a woman can be beautiful. It can look great every time – I guarantee it. Read my book to learn how to talk to your stylist.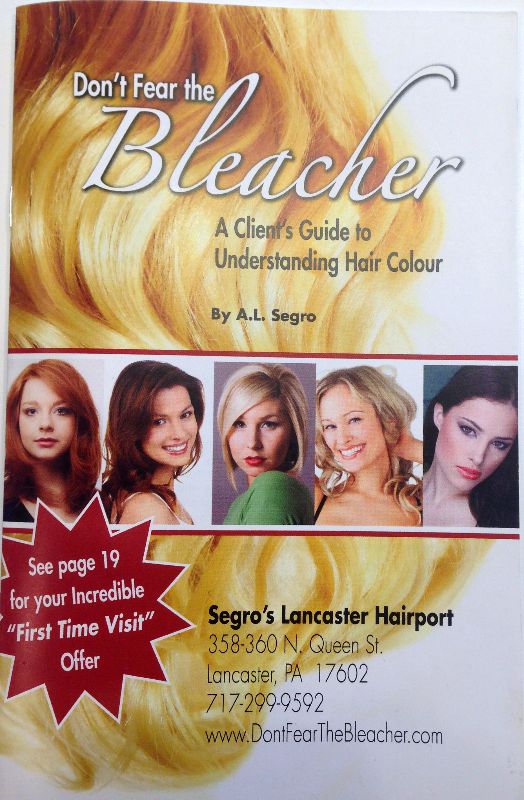 My intent in writing these books is to save you from an unhappy trip home from the stylist wondering what happened and why you hate your hair. Read my two books and learn the basics so you can talk with your stylist and understand the process.
I'm going to suggest one more way to get the style and color you want – come to our salon on the corner of Queen Street and Lemon in downtown Lancaster and put your gorgeous hair in our hands.
Included in this personal invitation is a valuable coupon on the last page of each book.
Please enjoy your copy and let us know what you think.
Al Segro
Privacy Policy
Your privacy is our utmost concern.
We collect the name, email address, and mailing address you provide to send you copies of our books. We do not share that information with anyone.
From time to time we may contact you via the email address you provide to alert you to offers we give our friends. You may opt-out of those emails at any time, or by emailing us directly at hello@segroshairport.com.